Automation is the competitive advantage that you need.
Manufacturers around the world are turning to automation to help solve labor shortages, increase productivity, and improve product quality. Collaborative robots provide a cost-effective, flexible, and safe automation solution for a wide range of production tasks.
UR's family of collaborative robots offer four payload options – 3, 5, 10, and 16 kg. This enables a wide variety of applications including six degrees of freedom, incredible flexibility, and easy integration into existing production environments.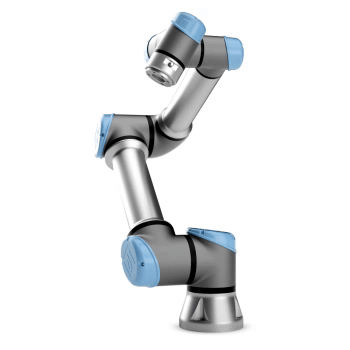 Say hello to the new UR16e!
Introducing the new Universal Robots UR16e, a rugged and reliable
robotic arm built for high payload applications. Built to do more,
it's ideal for heavy-duty machine tending and material handling.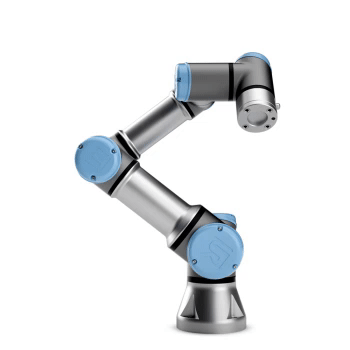 Let the UR16e do the heavy lifting for your business. The Universal Robots UR16e opens up new applications possibilities with an industry-leading 16 kg (35.3 lb) payload capacity. Using the same easy-to-use programming interface of the award-winning e-series family, the new cobot delivers superior speed, reliability, and safety to relieve your workforce of handling heavy tools and products. Automate labor-intensive applications like palletizing and packaging, screw and nut driving, machine tending, and material handling of heavier loads while increasing your factory throughput and efficiency with the UR16e. 
The UR e-Series Collaborative Robots